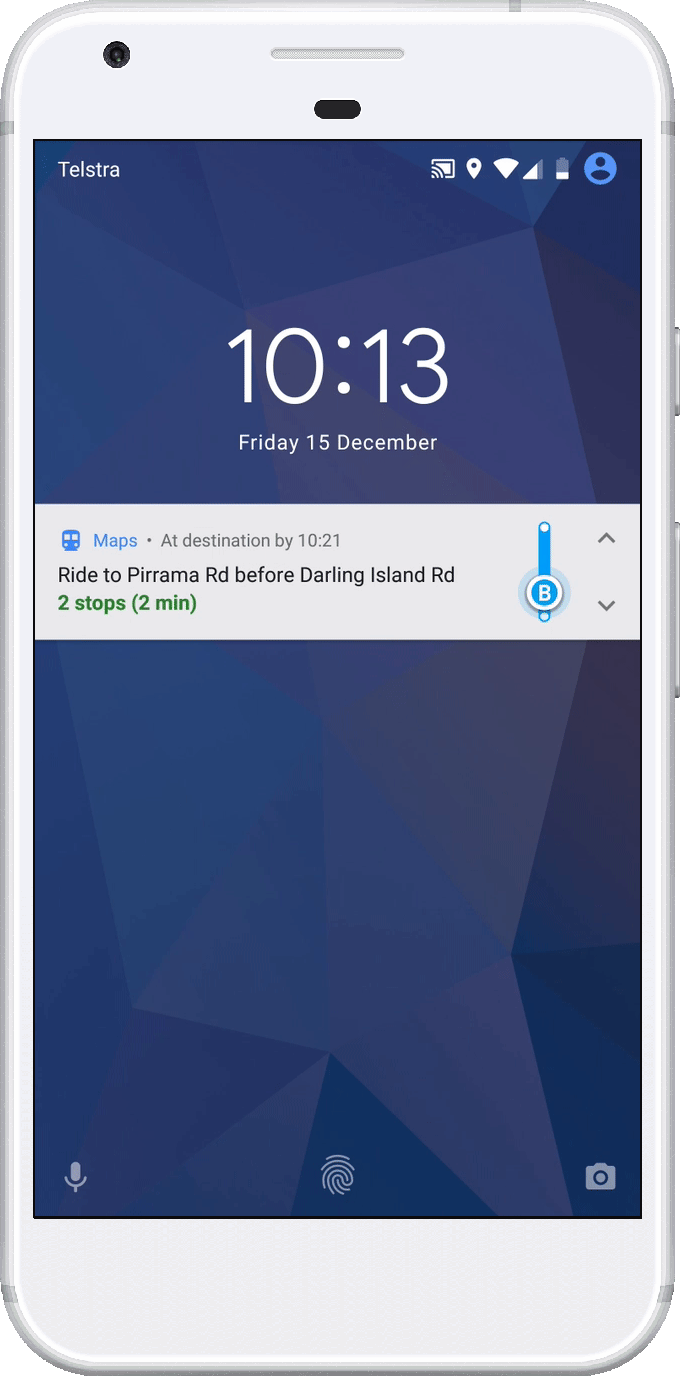 After a brief stint in 2011, the step-by-step transit navigation is back in Google Maps. This new navigation mode will offer the same kind of user-friendly navigation that you have come to expect from car, bike or walking directions.
According to Google, the step-by-step directions in transit navigation are rolling out now to Google Maps for Android users globally. So, the next time you are searching for transit directions, Google will show a new start button to begin navigation. This navigation will track your location using GPS and notify you when you are about to reach your transit stop. It is especially useful when you are new to a city. The usage of GPS also means that it will work best when you are using above ground transit modes.
In addition to informing you about directions, the transit navigation also keeps you on track with departure times and ETAs.
The step-by-step directions in transit navigation come just over ten days after Google had added two-wheeler directions in the Maps for the motorcycle users.
Gboard gets Hinglish-style support for 19 more Indian languages
In other Google apps news, the company's Android keyboard app Gboard has gotten a new update in the Play Store and it brings a numbers of new features including a few for the Indian users. As per the changelog published in the Play Store, the new Gboard version includes Hinglish-style support for 19 more Indian languages as well as support for 20 new languages like Awadhi, Bambara, Bundeli, Emilian-Romagnol, Fulani, Gilaki, Hiligaynon, Jamaican Patois, Kumaoni, Lambadi, Lombard, Madurese, Minangkabau, Mazanderani, Nahuatl, Neapolitan, Norwegian (Nynorsk), Piedmontese, Sadri, Santali (Devanagari and Bengali), Sicilian, Sylheti, Venetian, and Zazaki.
This is not all, the keyboard now packs fast delete support and suggestions in the URL fields.
This update comes just over two weeks after Google had added handwriting support in Gboard.
If you don't already have Gboard installed on your phone, you can grab from Play Store.